A picture perfect day and a picture perfect wedding. Sounds good, huh? Well it was and I know Stacie loved every minute it.  She is a beautiful bride, as you can see here,  so be sure and check out the slideshow.  I think you'll agree that it was a perfect day!
So Preston, you may kiss your bride!  I love Preston's dad's expression.
The lovely Stacie seen here on the front porch of the mansion.   The Gordon-Lee Mansion is one of the premier wedding and reception locations in our area. Richard Barclift and his staff do such an outstanding job.  The flowers were arranged by Jennifer Crawford from Chickamauga Flower Shop.  She is an amazingly creative  designer.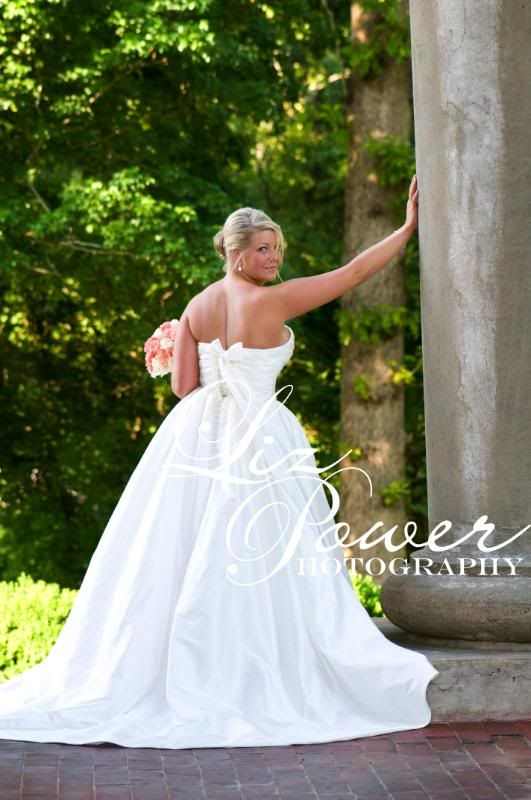 A view from the mansion steps.
Mr. and Mrs. Preston Humphries!
Stacie and Preston with the bridal party.  A very fun evening for all.  Congratulations and God Bless!
PLEASE CLICK HERE FOR THE SLIDESHOW.